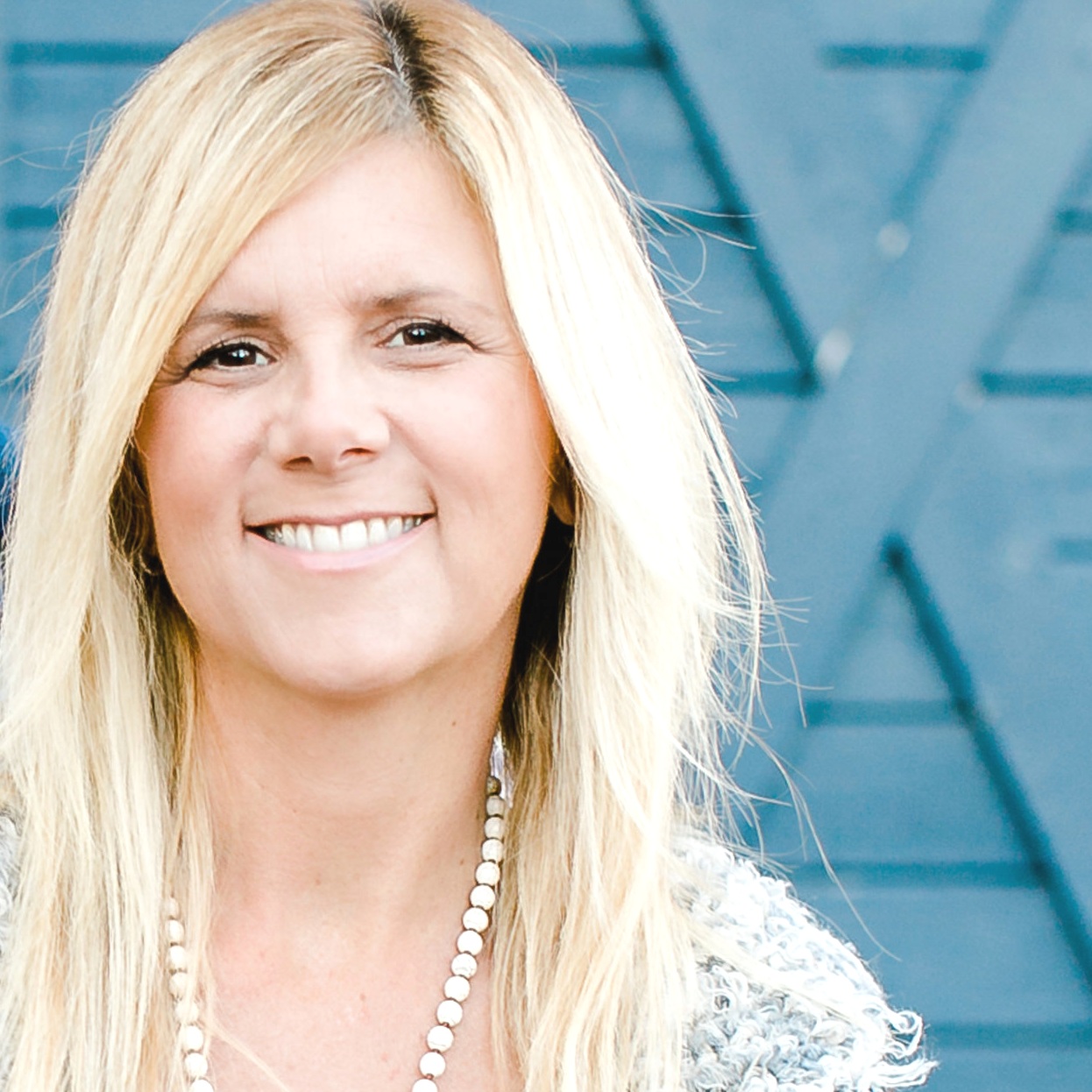 Trish graduated from SUNY Oswego with degrees in Accounting + Economics. She worked at IBM, Quebecor World and GE Capital. She has her Six Sigma Black Belt specializing in analytics and productivity. She left Corporate America to focus on motherhood. Trish and Steve (her sweet husband of 20+ years) have three children and a fur-baby, a golden doodle named Zoey (yes! I am that person who tells my dog I'll be back soon when I leave the house!)
Trish has been interested in art since a child, when she attended art school and focused on painting . At an early age, she learned calligraphy and in college took classes in Fine Arts and Japanese (so she can learn the art of Kanji). Upon moving to Georgia 12 years ago, Trish has hosted ladies wine + craft nights in her basement with friends.
Trish supports and volunteers at various organizations including The Exchange, her children's schools, her neighborhood HOA, local civic and political groups, FOCO Young Life, Cure for Cam and Meals on Wheels.
Trish has always loved decorating, having a project, doing DIY crafts and helping friends + family with their design projects. She loves creating DIY for her home and making her family home a sanctuary. Through Pine + Pigment, she will extend her love for creativity by encouraging others to find their mix of inspiration + confidence as they complete a piece for their sanctuary.
Tracey graduated from University of Florida with a degree in Psychology, and then again from University of Miami with her Masters Degree in Physical Therapy. She worked in acute care and outpatient, but decided to leave health-care to become a full-time mom. Tracey has been married to her high school sweetheart for 25 years. They have four kiddos and a sweet, toothless Keeshond named Tebow (you guessed it….big-time Gator family!). Tracey is also a community volunteer, supporting her children's schools, Local School Council, local political and civic groups, The Exchange and meningioma research.
Life changed in an instant for Tracey, when she was diagnosed with a meningioma (a brain tumor) in 2011. Due to its location and size, the next few years consisted of six surgeries and endless trips to Johns Hopkins. Life changing was an understatement….but not in the way she expected. The love and support she and her family received from family, friends and the community was overwhelming.
A Pinterest-fanatic at the time, a friend (yes…it was Trish) pinned a quote: "You never know how strong you are, until being strong is the only choice you have". Tracey's recovery-mindset locked in, her positive quotes board was created and she visited it every single day! Her mantra to live positivity when faced with an obstacle was embraced. Through Pine + Pigment, she will share her positive quotes and her glass-half-full mentality with others.